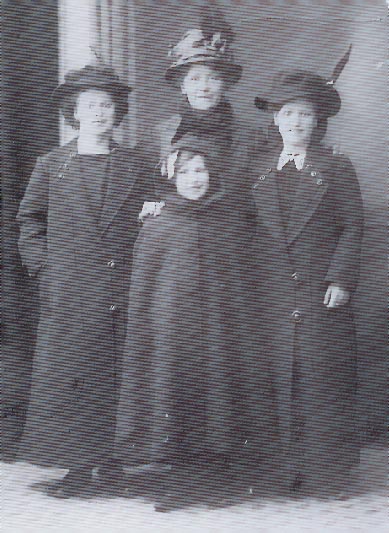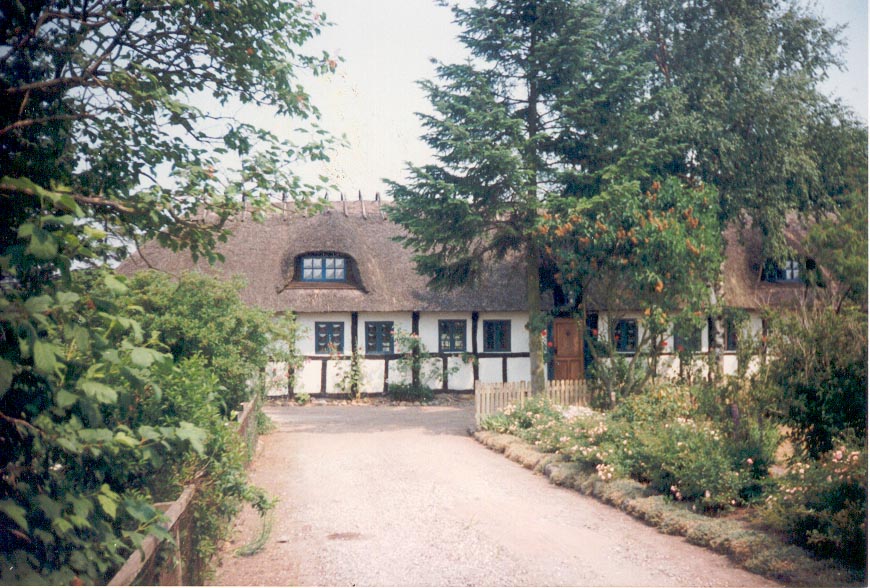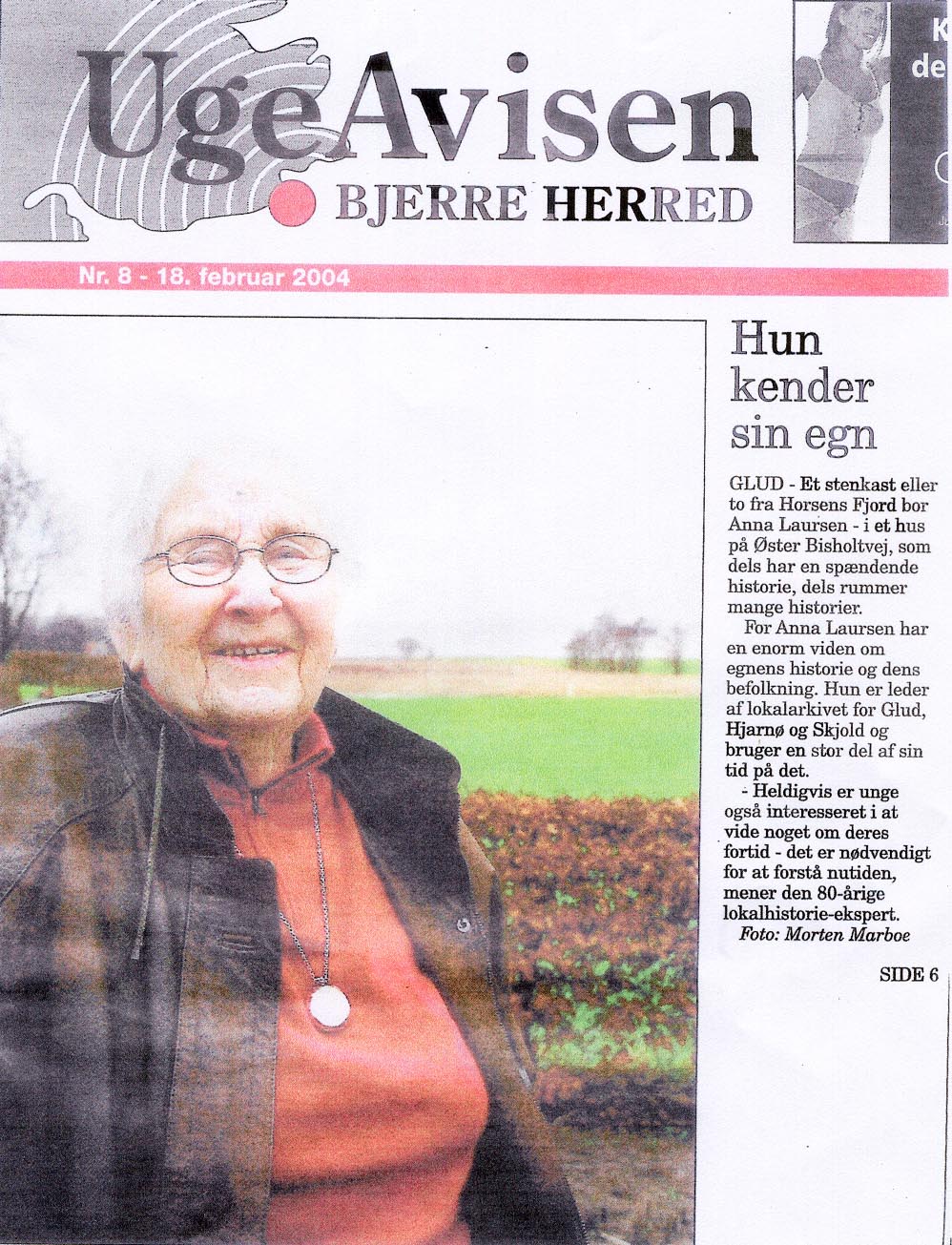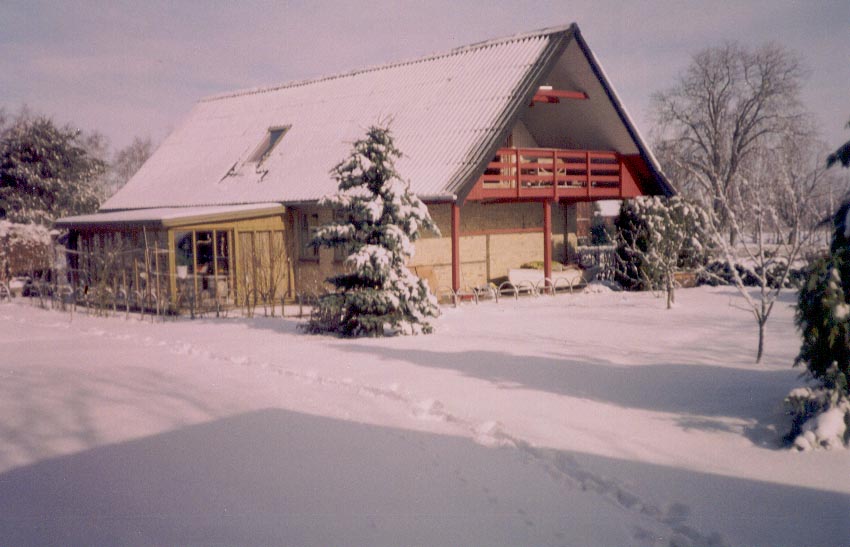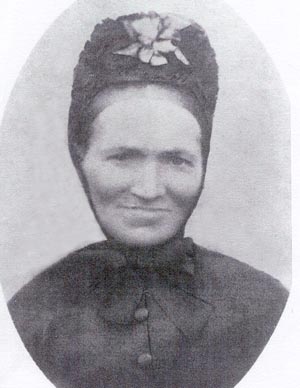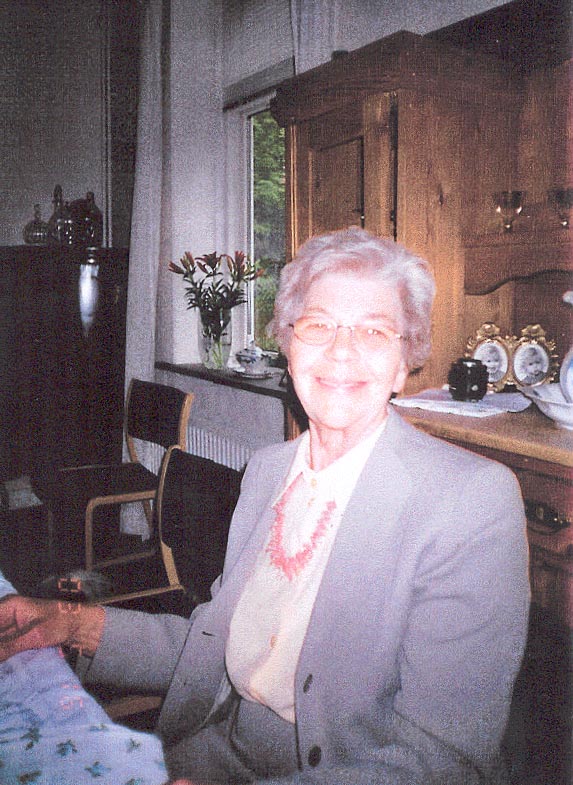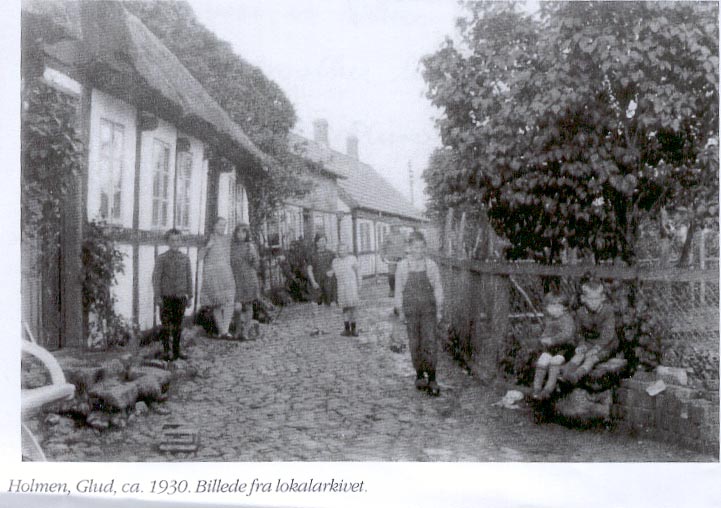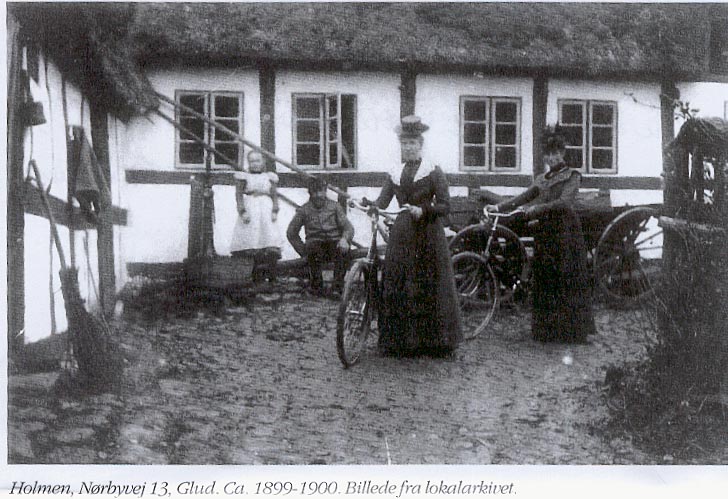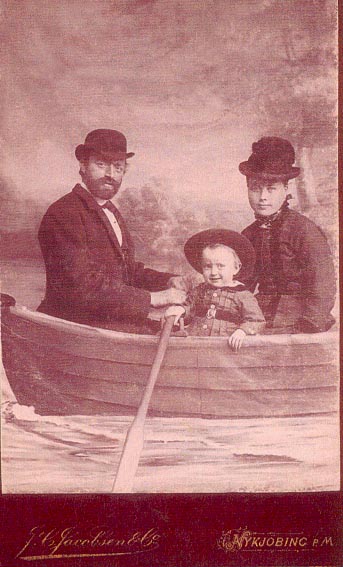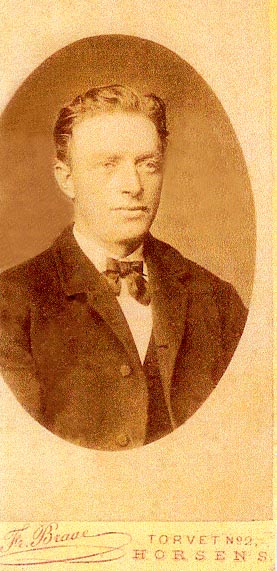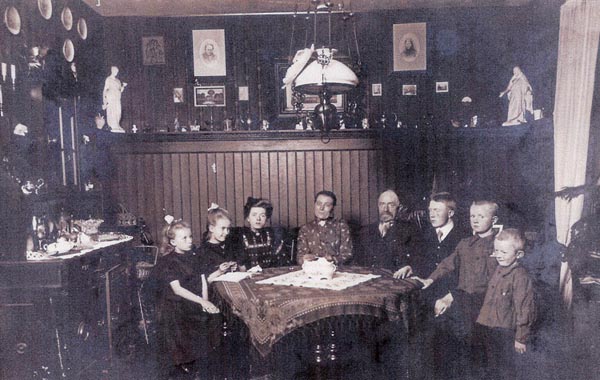 I am indebted to Anna Laursen and Birthe Laursen for the many beautiful  photographs that they have sent me and all the fascinating information that they have told me.

This is a picture of the home of Ane Kirstine Andersdatter.  She is the ancestor of Anna and Birthe.  She is also the Aunt of Abelone.

Anna Laursen's home in Glud, Denmark.  This is very close to where Dorthe (Tena) was born.

Agda with her three sisters taken in 1910.  Agda is Anna Laursen's Mother.  Agda is in the back and the sisters are from left to right - Anna Nielsen, Karen Petersen & Carla Pedersen.

Holmen, Glud, Denmark in 1930.  To the left is Ane Kirstine Andersdatter's house.

This is another view of Ane Kirstine's house taken about 1900.  The man sitting on the bench is her son, Jens  Laursen.  He is Anna Laursen's grandfather.  Jens was a witness at the baptism of Ane Marie, Hans and Abelone's oldest child.

Niels Laursen, grandfather of Birthe Laursen.

Birthe Kirstine Laursdatter, sister of  Niels and Jens Laursen.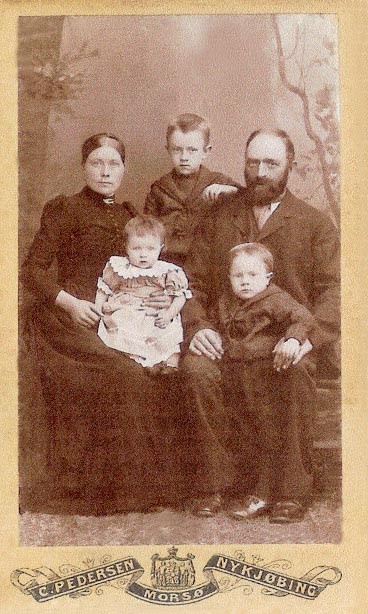 Niels Laursen and Kirsten Marie with their first child Laurids.

Kirsten Marie, Laurids, Niels Laursen,

Ane Kirstine and Anders.  Anders is the Father of Birthe Laursen.

Niels Laursen Family

Dagny, Gudrun, Anne, Kirsten Marie, Niels Laursen, Anders, Carl, Thorkild