Augusta Thysell was the sister of Karl August (Charles Nye).  Augusta remained in Sweden and these photographs are of her and her  descendants. 

Augusta was the only child of Karl Johan Larsson and Gustava Olsdotter who remained in Sweden and had children.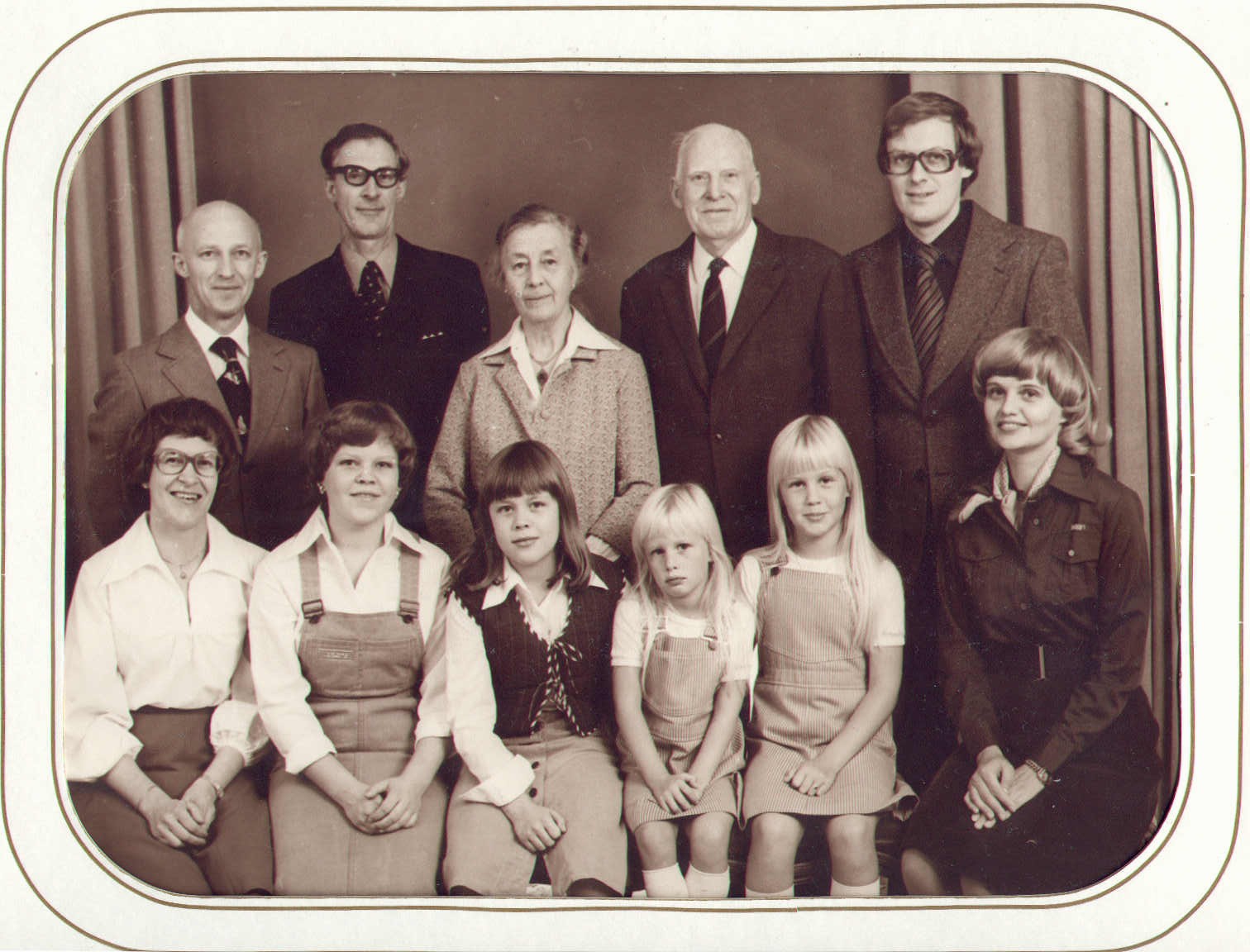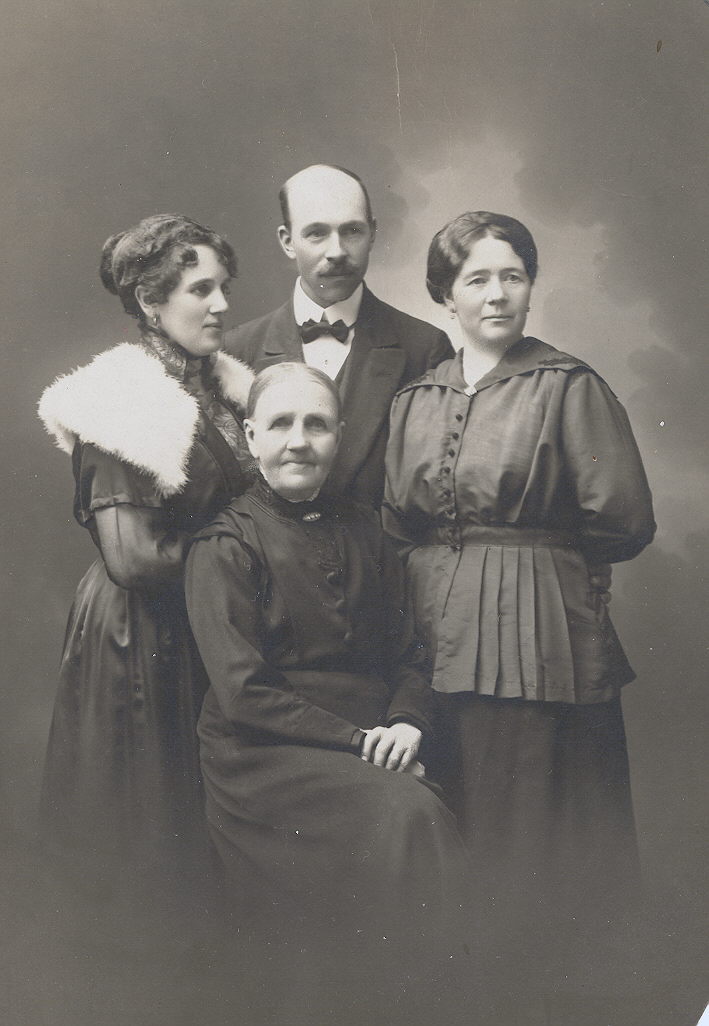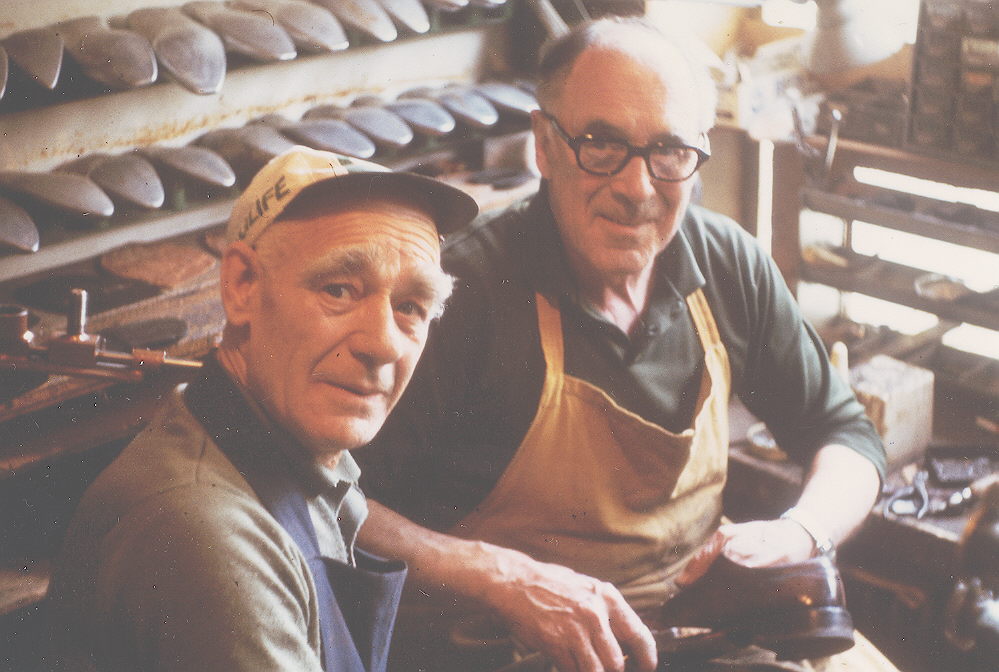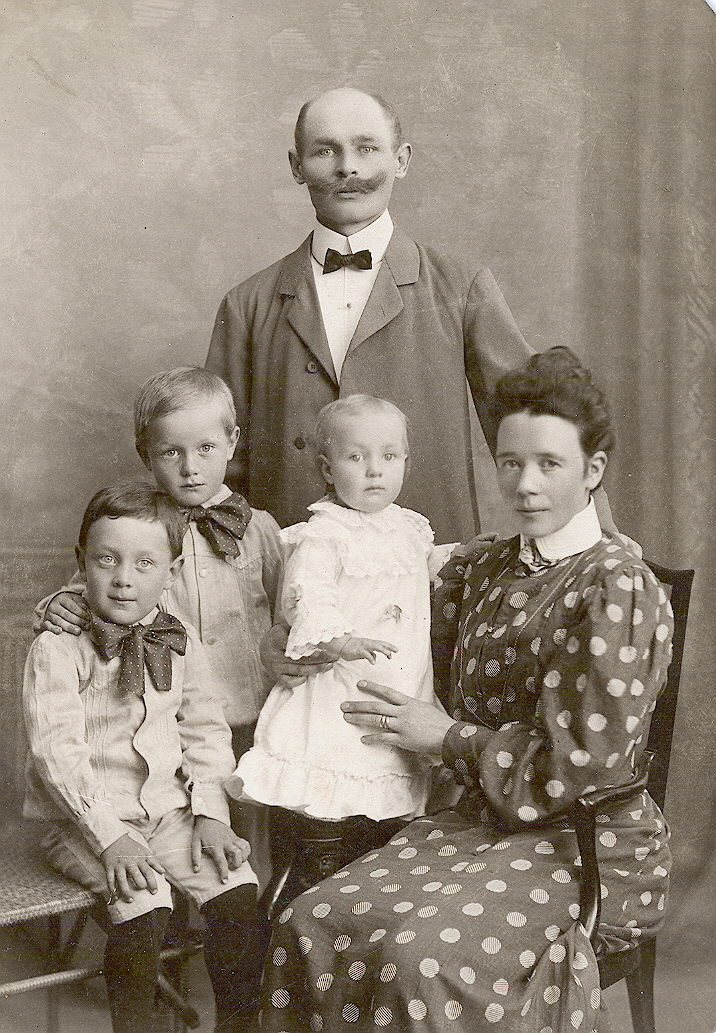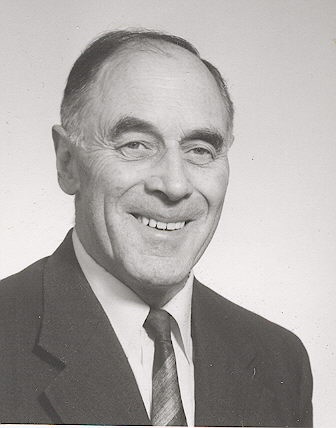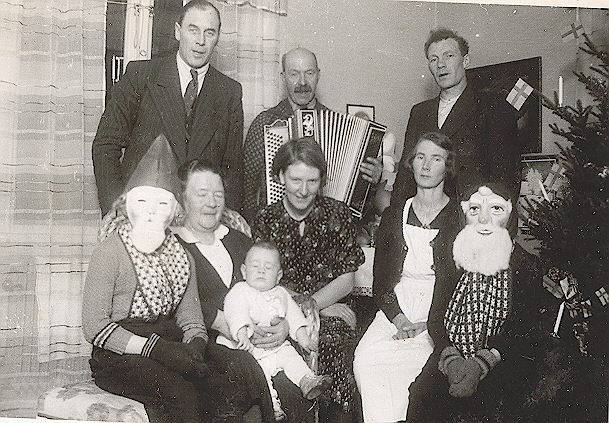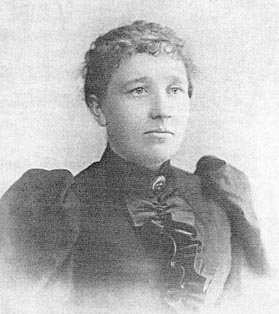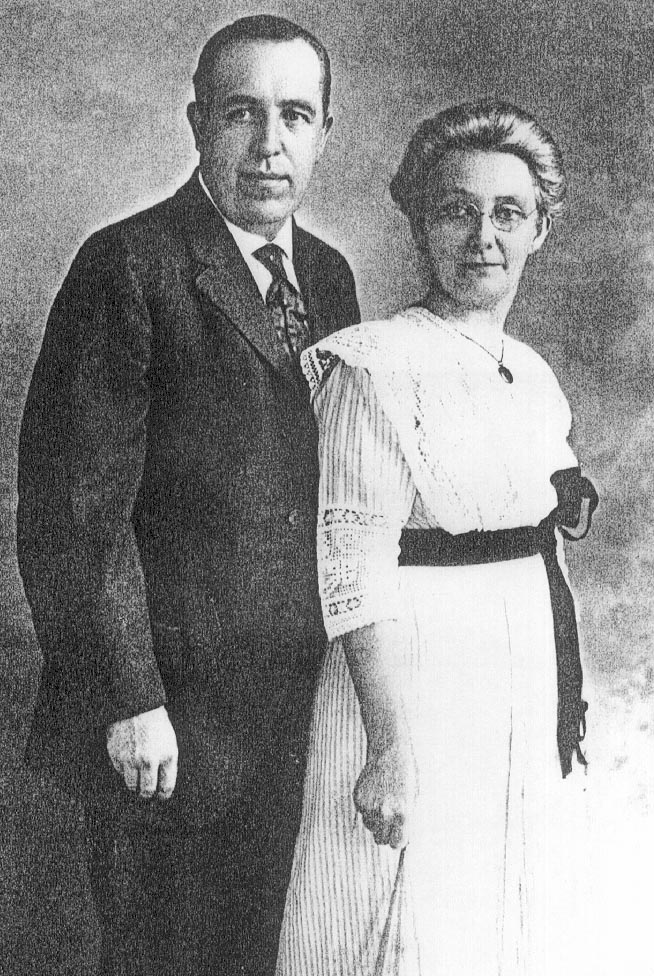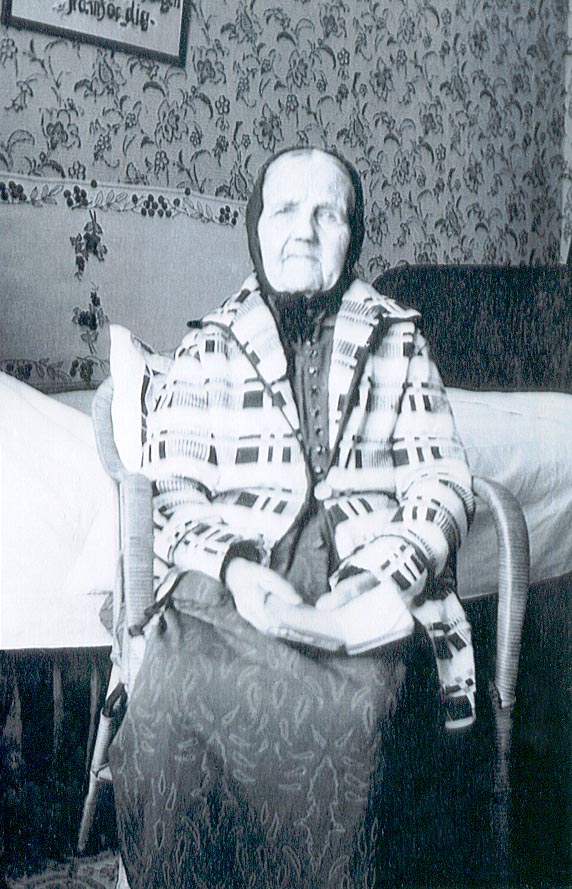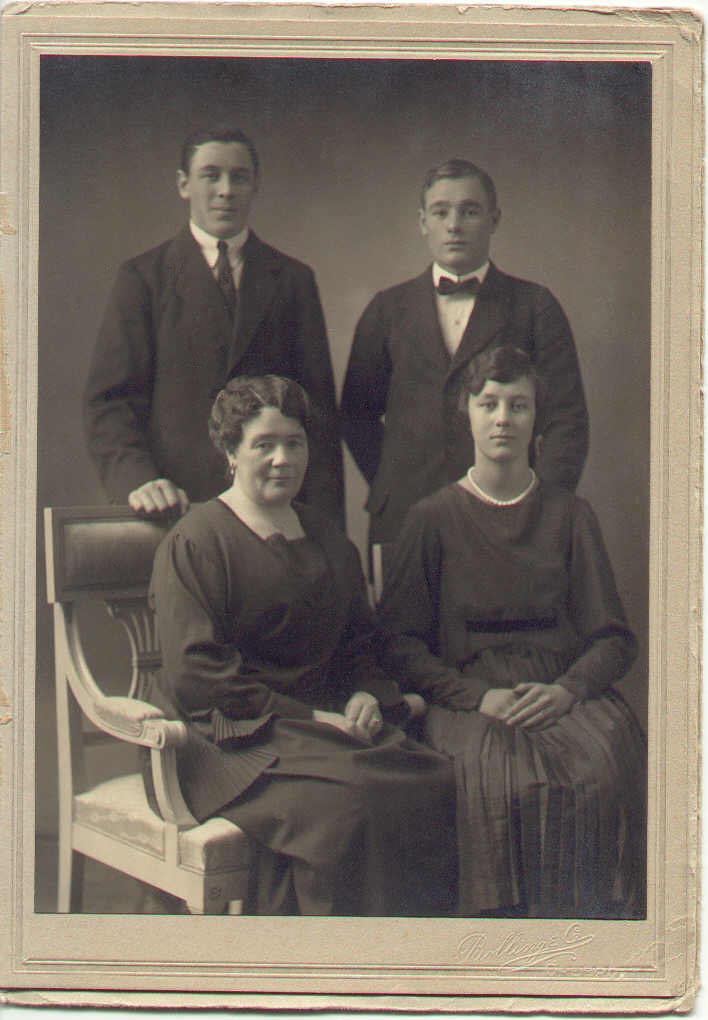 This is a picture of Gustava Olsdotter Larsson surrounded by three of her children,  Hanna, Gustav "Adel" and Augusta.  This photograph was taken prior to 1927.

Gustava shortly before her death in 1929

Gustava's name underwent three evolutions.  She was born Gustava Olsdotter.  Later it became fashionable to drop the dotter suffix and call both sons and daughters "son".  So later her name is recorded as Gustava Olsson.  Women, in Sweden, did not take their husbands last names when they married.  After 1901, when the law mandated that everyone choose a family name,  it became fashionable for women to use their husbands last names.  Then she was called Gustava Larsson.

This is AnnaCarlson.  Anna was the first sibling to emigrate to the USA.  She married Frank Lindquist and lived on Long Island, New York.  She had two children, but we have not been able to find her descendants.

David Carlson and his wife lived in Palatka, Florida.  Her name was Ella Valentine Pollard.   David was the youngest sibling to emigrate.  He left Sweden when he was only 17 years old.

The Thysell family

Oskar, NIels, Svea & Augusta, Emil is standing

Augusta and Svea are sitting.  Oskar and Niels are standing.

Oskar and Niels  Thysell working in Niels' shoe shop.

Augusta holding Bjorn Thysell on his first Christmas.

Front Row:  Mona Olsson, Asa Olsson, Sara Olsson, Irina Jonsson, Linda Jonsson and Gunilla Jonsson

Back Row:  Gustav Olsson, Kaj Jonsson, Svea Jonsson, Runar Jonsson and Jan Jonsson.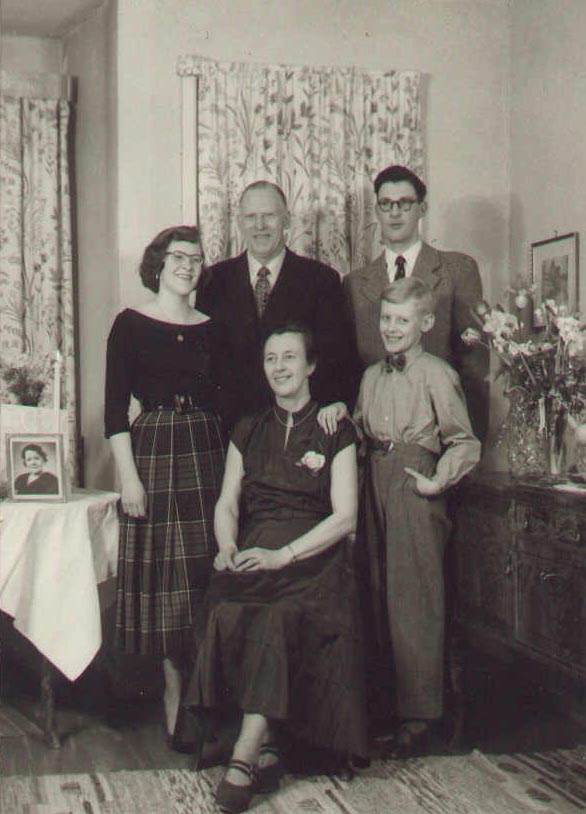 The Jonsson Family

Mona, Runar, Kaj & Jan

Svea is seated